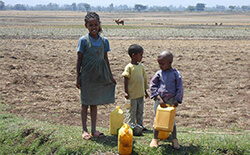 Donation Goal For This Project is
$75,000
20% Donated
/

$60,000 To Go
Donate Now
% of hospital beds filled

95%
TRUSTED WORLD provides low-cost technologies that produce clean water and nutritous food for starving Ethiopians
More than thirty years after a three-year famine hit Ethiopia and gained the attention of charitable and relief organizations all over the world, Ethiopia has made considerable economics progress. But only in some areas.
Many areas of Ethiopia are still impoverished and in crisis.
Tens of thousands of people in Ethiopia are still living in a state of hunger and malnutrition because they dont have enough nutritious food to eat. To make things worse, children and adults still die each day because of deadly bacteria they're consuming in the rancid water they're drinking.
Photos of starving children no longer fill the news like they once did. But those starving children still exist. Unfortunatley, for much of the world, it's out of sight, out of mind.
But not for TRUSTED WORLD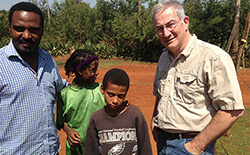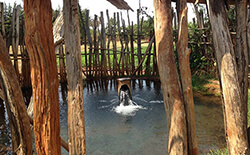 We're preparing to launch TRUSTED COMMUNITIES in parts of Ethiopia where we can distribute nutritious food and drinking water – as we also distribute low-cost and simple TRUSTED TECHNOLOGIES that will allow Ethiopian people to produce nutritious foods and clean water for themselves.
That's why we need your help. Here's how you can get involved in this life-saving work.
Option 1: You can help by making a one-time donation to help us provide for the basic needs of starving children and adults in Ethiopia.
$15 provides food for two people for one month
$25 provides clothing for four people
$35 provides food for a family of five for one month
$100 provides a water kit for one family (will treat 64,000 gallons of water)
$500 provides an aquaponics kit for one family
$1,000 provides a month of medical supplies for a regional medical center
Larger gifts can help us build medical centers, communities centers and other facilities in the TRUSTED COMMUNITIES we're currently building in Ethiopia.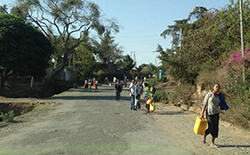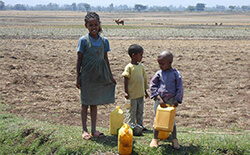 Option 2: You can help even more by making a monthly donation to help us provide for the basic needs of people in Ethiopia.  Set up a Monthly Donation