Donation Goal For This Project is
$300,000
59% Donated
/

$121,875 To Go
Donate Now
Help us provide warmth for refugee children.
There are over 2 million refugees in the Northern Kurdish Territory in Iraq. Most of these refugees are children. Most of them only have what they were able to carry when they were forced out of their homes. For those forced out in the middle of summer, carrying winter clothing was not an option.  Winter is here, for some of the refugees, it's back.  Many of the refugees did not make it through the last winter.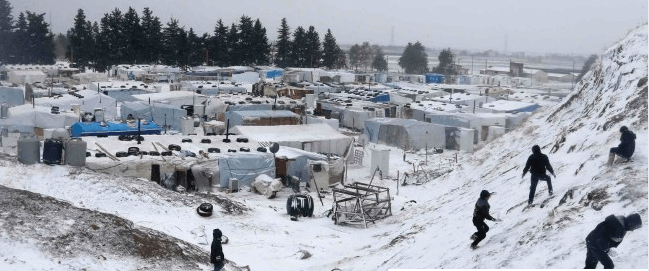 You hear about ISIS nearly every day in the news. You hear about how it's advancing throughout Iraqi and Syrian villages and killing any who are unwilling to convert to it's radical beliefs.  But you may not have heard as much about the Iraqi and Syrian families that are literally fleeing for their lives from ISIS. Many of them have escaped to the mountainous region of Northern Iraq where they've found safety under the protection of the Kurdish army.
We are in great need for:
Blankets
Stoves
Fuel
Medical Supplies
Clothing
Coats and Jackets
Boots and shoes